Supporting Our Center
The Friends of Gilpin County Community Center (FGCCC) is a 501(c)3 nonprofit corporation and Colorado Charitable Corporation made up of citizens of Gilpin County, Colorado. Our role is to support the Gilpin County Community Center and its vital position in the life of our mountain community through the following initiatives:
Research and community feedback.
Sustainable funding through grants.
Long-Term funding projects such as mill levies, bond issues, or special districts.
---
Save the Date for Stargazing in August!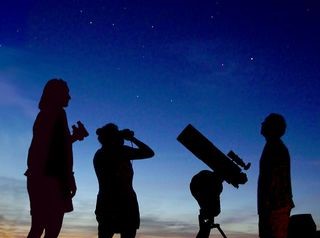 Mark your calendars for August 20th, 2022! That's when Friends of the Gilpin County Community Center is sponsoring a star party over at the Fairgrounds. All are welcome to attend!
We'll assemble at the far end of the Grandstands and festivities will begin around 8:30 p.m with a Startalk and Q&A by Carolyn Collins Petersen. Then, as it gets dark, we'll transition to constellation-finding and stargazing until around 10:30 or 11!
Bring your telescope setups and binoculars! We have electric power for those who want to bring their auto-guided rigs and computers. We'll also provide access to the restrooms in the Barn during the official star party hours.
If the weather isn't good, we will put an announcement up on the Friends of the Gilpin County Community Center about any possible cancellation and a possible rain date in September.
---
Come to Water Safety Day!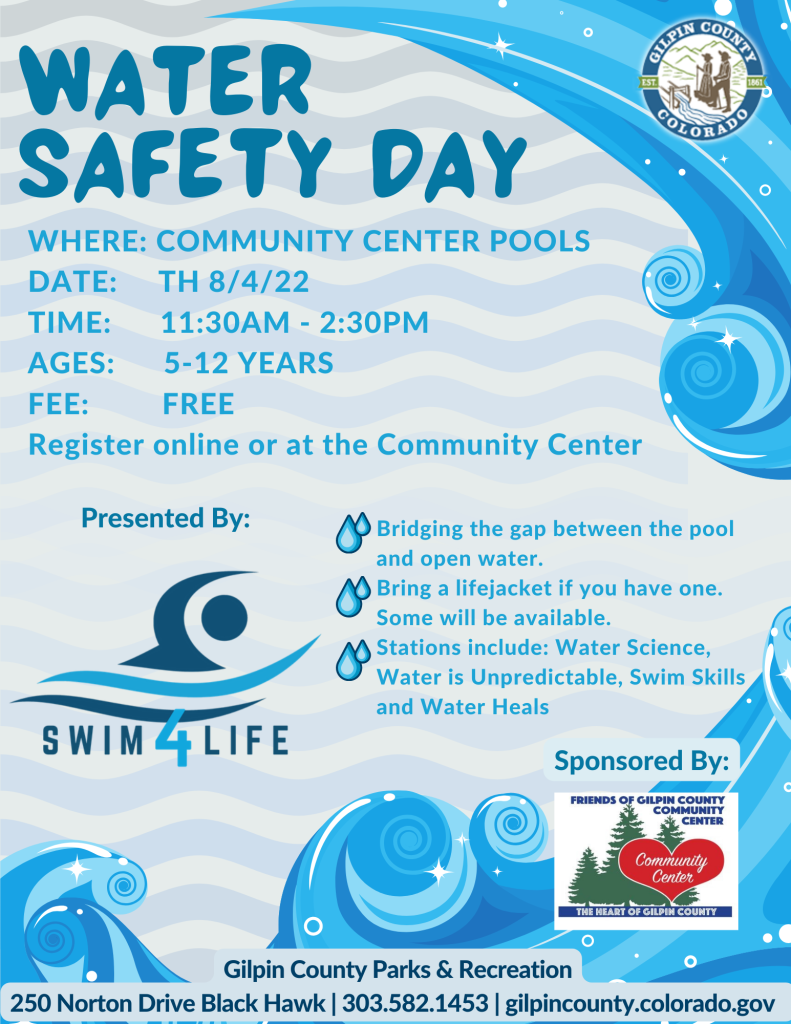 We are honored to sponsor a Water Safety Day at the Community Center pools on Thursday, August 4th, from 11:30 a.m. to 2:30 p.m. It's aimed at swimmers aged 5-12 years of age and presented by Swim 4 Life. The event is free of charge, but you do need to register in advance.

Special thanks to the Alan Green Memorial Foundation for enabling our sponsorship of this important activity.
---
Thanks for Attending!
Friends of Gilpin County Community Center held an open meeting and reception at the Community Center on May 25th. The evening began with a short tour of the Center, led by Director Gabrielle Chisholm. During the annual meeting portion, FGCCC elected its officers to new two-year terms and welcomed Steve Schwettman as vice-president. We are still currently looking for a secretary. We also added to our advisory board, which now consists of Bonnie Cowherd, Karen Eye, Norma Jones, Carol Mirarck, Sarah Swanson.
We've had a busy year and a half, and our members are proud of what we've done. President Carolyn Collins Petersen provided a look back at what we've accomplished, and treasurer Virginia Baer provided background on our fundraising and expenses. After the formal part of the meeting, attendees were invited to ask questions and share their insights. A lively discussion followed.

We thank everyone for attending, and we hope to have another open discussion session later in the year.
The Heart of the Community Fund is Open!
We're pleased to announce that the Heart of the Community Fund is now open for applicants who need financial help to access the Community Center and selected programs and activities. Read more at our Heart of the Community Fund page!

We are grateful to the Alan Green Memorial Foundation, the Gilpin County Commissioners, and many individual neighbors who have donated money to make this project possible. We welcome ongoing donations to our fund; please click the "DONATE" button at the top of our page to help out.
Sponsorship Opportunities
Our new sponsorship opportunities allow local businesses to make an investment in their community while receiving recognition at multiple events throughout the year. Sponsorship donations will be used to:
Support Community Center events.
Host FGCCC events such as our Star Parties.
Fund FGCCC operations.
Support the Heart of the Community Fund.
Sponsors and their employees may engage in community events through volunteer opportunities.
2022 Activities
We have some exciting things planned for 2022 as we continue our journey to support the Gilpin County Community Center and its programs.
Currently, we are looking for volunteers to help with the Gilpin County Fair, July 15-17, 2022. We need help with a number of activities, and there will be perks for volunteers who step up!

Last year was a difficult one for all of us and as a community, we do face the continuing issue of the COVID-19 pandemic and variants. We were overjoyed to help the Center reopen last spring, and support the County Fair, the Hallowe'en Spooky Stroll, and the Winter Arts Festival. We worked in the background to raise funds for these activities, and we supplied volunteers to get the Center ready to reopen.

If you are interested in volunteering with us, or becoming an active member of the FGCCC Leadership group, please Contact Us and we will be happy to talk with you.

Community Center Resources
Hours
Monday | Wednesday| Thursday:
8 am to 8 pm

Tuesday:
After School Youth Programs Only

Friday:
8 am to 6 pm

Saturday:
9 am to 4 pm

Closed Sunday



Location
Intersection of Golden Gate Canyon & Norton Drive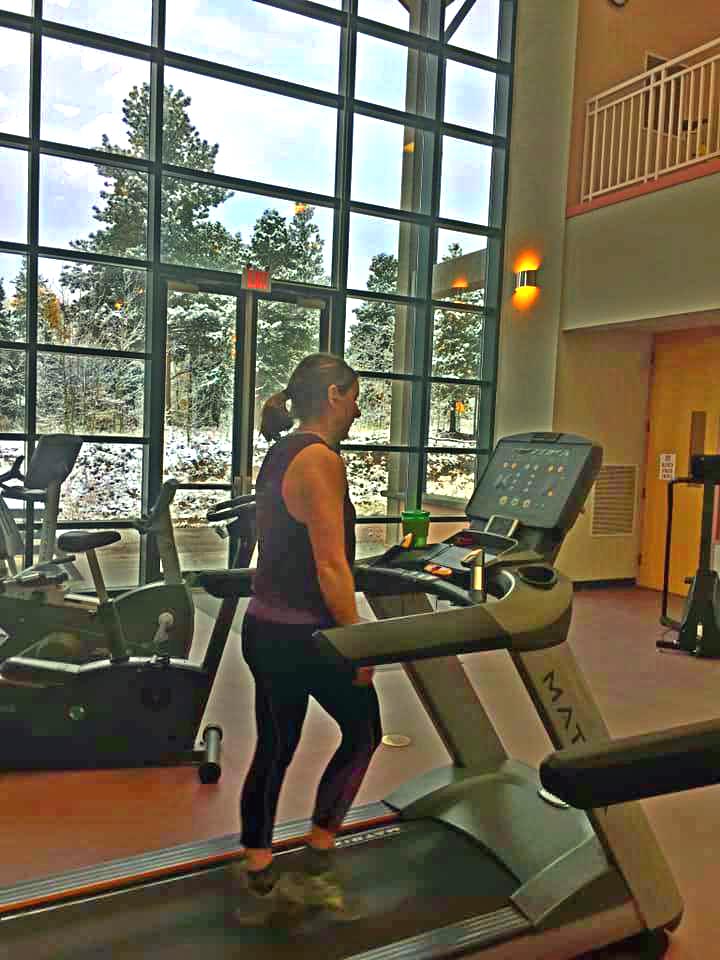 Keep Up With Us!
FGCCC is also planning other activities in support of our community center. If you want to keep up with the latest news, you're welcome to subscribe to our E-newsletter! It comes out about once a month, delivered straight to your email inbox.
Senior Recreational Access at the Community Center
FGCCC has been working behind the scenes to help our senior Gilpinites get affordable access to the center. Retired senior Gilpinites with access to Medicare and secondary insurance plans often have, as part of their plans, access to such programs as Silver Sneakers, RenewFit, and Silver & Fit. When our Community Center reopened, director Gabrielle Chisholm and her staff contacted those programs to get our center included in their systems.
Members of our group also contacted each of these programs on their own to support the request to add our center. We are now pleased to announce that Silver Sneakers, RenewFit and Silver & Fit are available! For information about how to use those benefits, seniors are urged to contact the Center at 303-582-1453.
FGCCC Goals
Support and Promote Community Center Services
Provide Input to Improve Community Center Services
Strengthen the Financial Position of the Community Center
Research & Inform the Community and Decision Makers on Issues, Options and Opportunities
You Can Help
It takes a community working together to keep our community center vital and meeting the needs of all residents. FGCCC is a volunteer organization. We can use your skills, time and effort:
Keep informed. Sign up for the FGCCC e-news, and bookmark this webpage for updates.
Join one of the 7 "interest groups" to receive information, volunteer when needed, and provide your input and ideas.
Volunteer to help with grant writing, sponsor solicitation, and research into long term financing options
Donate to FGCCC. Buy and wear a logo shirt, hat, or other active wear. Or send in a donation via PayPal.
Spread the Word. Tell your neighbors about Community Center facilities, services and events.
Smile to Help Us Grow! Are you an Amazon shopper? Add us as an AmazonSmile choice! Every purchase you make sends some money our way, at NO additional cost to you! Simply go to https://smile.amazon.com/ and follow the directions to add us. Just search for "Friends of Gilpin County Community Center" in the Amazon Charity List, click on our name to select us, and everybody wins!
Contact Us for information on joining FGCCC, volunteering, or other questions.
FGCCC Sponsors and Supporters
---
Previous Events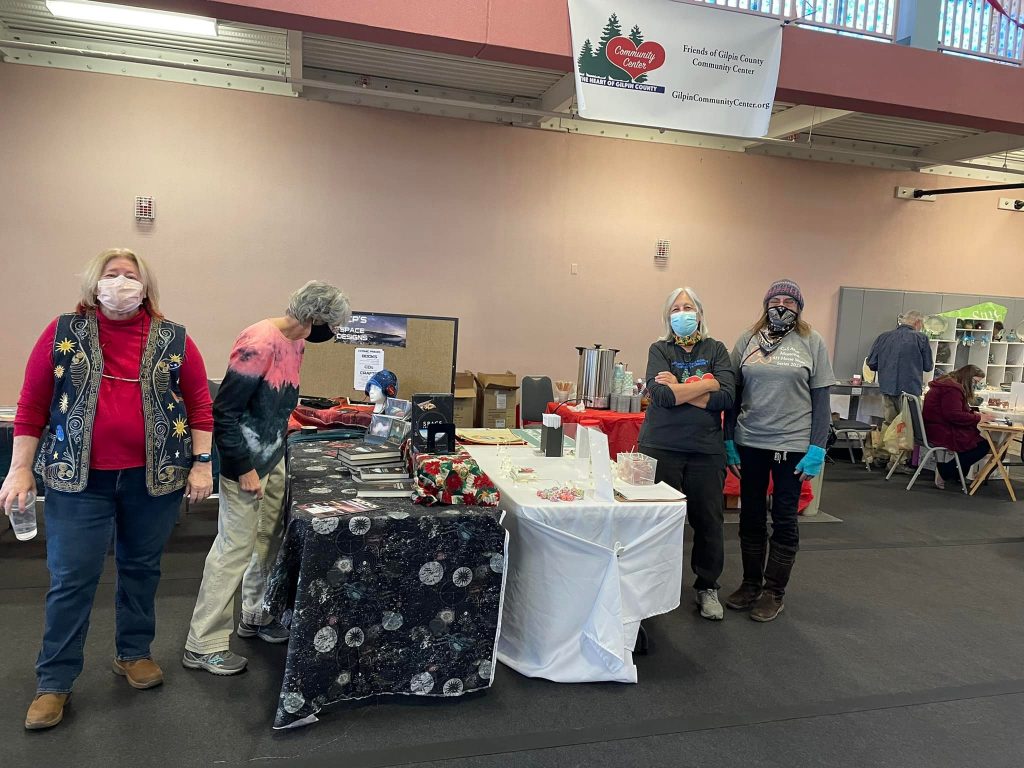 Get Ready for the Winter Arts Festival!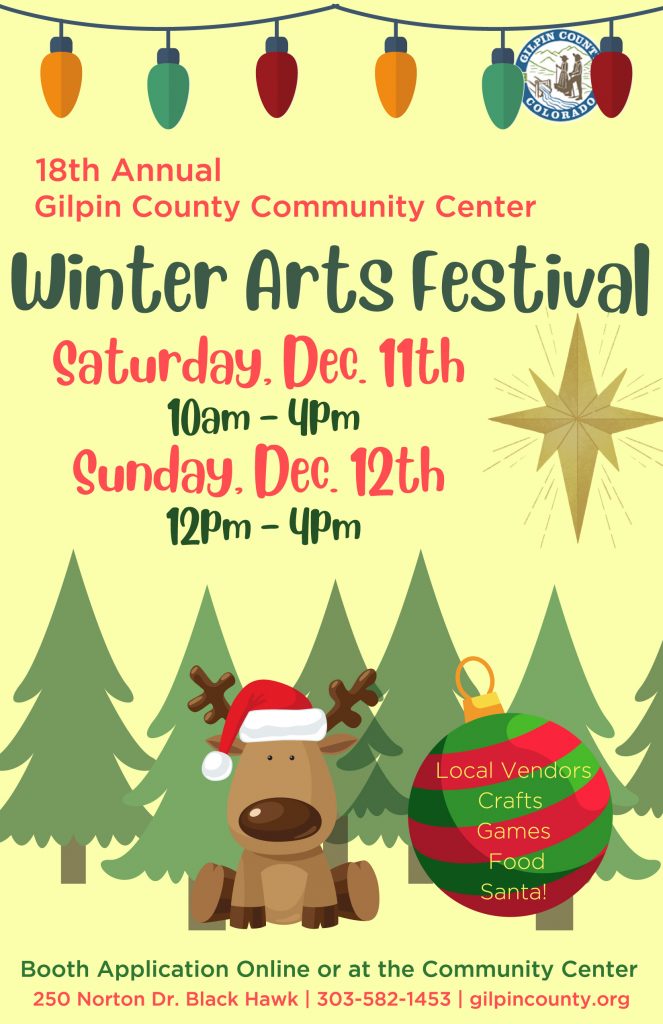 Plans are already underway for the Winter Arts Festival, to be held at the Community Center December 11th and 12th. FGCCC will be offering sponsored activities, including face-painting for the kids, offering FREE hot chocolate and cider at our table (thanks to our sponsoring partners at United Power), and bringing candy canes for Santa to hand out!

VENDORS

If you want to reserve booth space as a vendor or non-profit organization, please contact Krystal Meyer, Events Coordinator, at kmeyer@gilpincounty.org — she's handling all the reservations!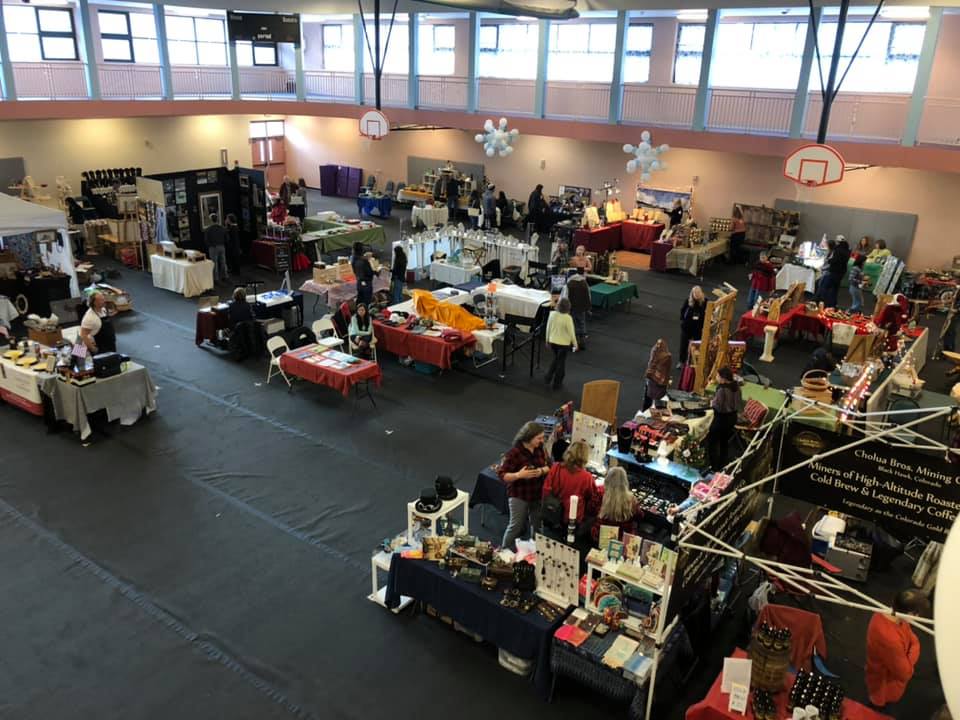 Spooky Stroll Was a Great Success!
On Saturday, October 23rd, the Gilpin County Community Center hosted a Hallowe'en party, complete with a Spooky Stroll, games, music, and other festivities. Friends of Gilpin County Community Center supported the event with hot chocolate, cider, a donut-eating game, and face-painting! We hoped to offer a stargazing session, but the clouds rolled in earlier in the day, so we had to postpone that to another time.
We were pleased to work with our sponsors at United Power to bring face-painting, treats, and the star party for all attendees!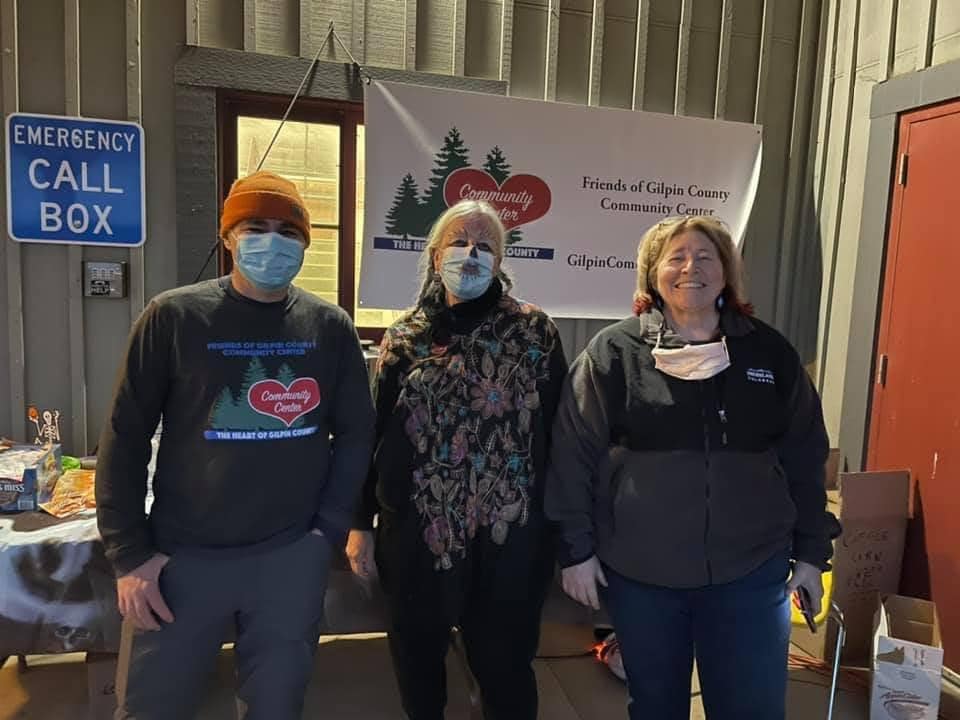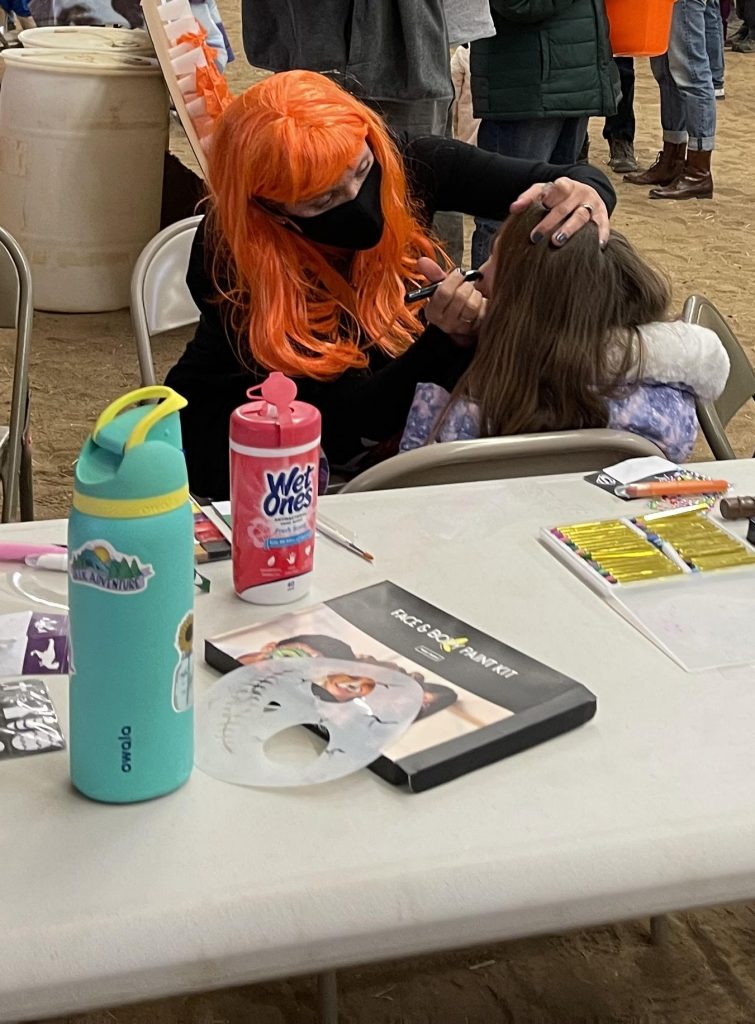 Your Opinion Matters!
Many thanks to all the Gilpinites who participated in our recent survey. We have tabulated the results of the survey and submitted a report to Center Director Gabrielle Chisholm. Winners of the survey have been notified by email.
It was a Great Star Party!
FGCCC held a star party at the Community Center on the evening of September 4, 2021. About 40 eager stargazers showed up and we hosted more than a half dozen telescopes from folks around Gilpin, including FGCCC Webmaster and Community Center martial arts instructor Steve Schwettman. We even had a couple from Denver bring up their impressive telescope, and another Gilpinite set up a laptop to show images coming in from their telescope in real time. A few folks from Coal Creek Canyon skywatchers also came up to stargaze.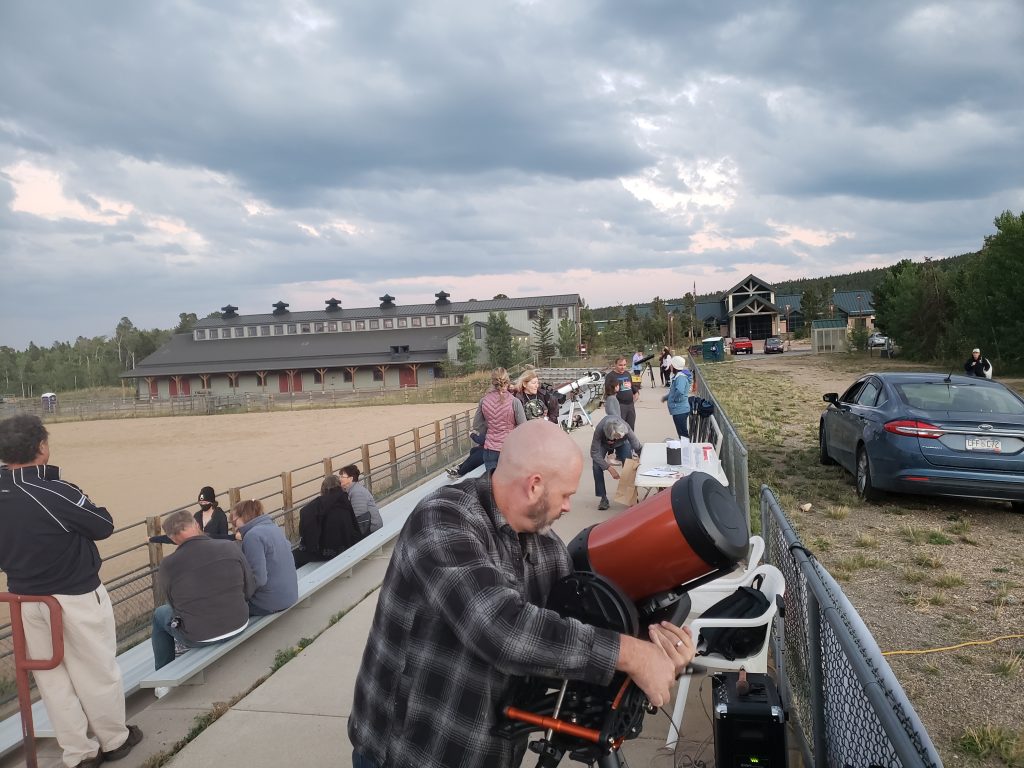 The evening started out a bit cloudy, as people were setting up their equipment. But, it cleared up, and the clouds were almost completely gone by 9 p.m., when the skies were quite dark. We started out with a star talk by FGCCC President Carolyn Collins Petersen, followed by a Q&A while we were waiting for dark skies.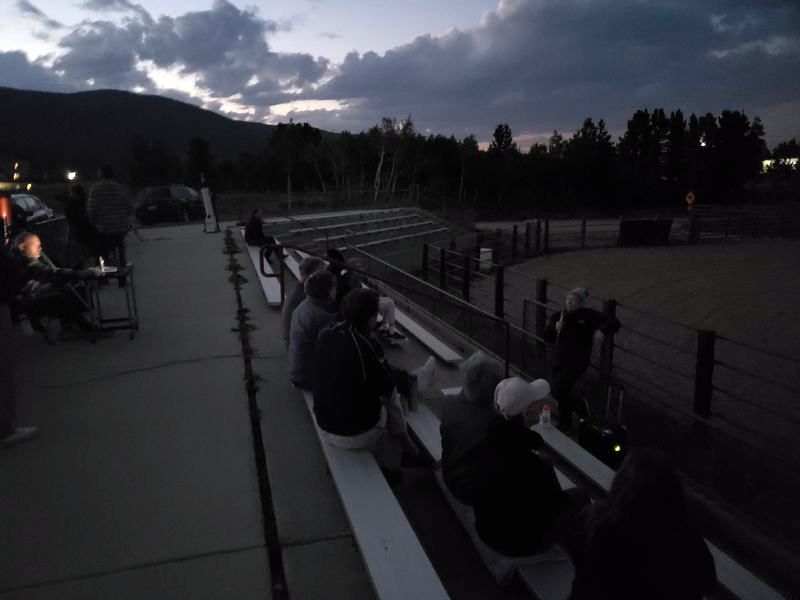 The party officially ended at 10 p.m. There are plans for another stargazing event, possibly in mid-October. We'll announce that here when the date and other details are finalized. Thanks to all who attended!
FGCCC and the County Fair

Friends of Gilpin County Community Center was proud to be a co-organizer of this year's Gilpin County "Old Fashioned Fair". It took place on July 24, 2021 and many Gilpinites came out to salute Cody and Shelby, watch the gymkhana, take part in mutton-busting, visit with all the booth vendors and community organizations, and have a good time.
We especially liked meeting so many of you at our fair table, and thank the generous donors who contributed to our "Heart of the Community Fund." We are currently planning our fall fundraising activities to benefit programs and users of the Community Center, so stay tuned here for more news.
We are especially grateful to United Power for helping to fund a kid's obstacle course at the fair. We also planned a star party for the night of the fair, but that was canceled due to weather. We will be rescheduling that event soon.