The Friends of Gilpin County Community Center (FGCCC) is a non-profit organization of Gilpin County residents across the political spectrum that work to support the Community Center, its facilities, and programs. We advise the Gilpin County Parks and Recreation Department and its director, Gabrielle Chisholm, on efforts to open access to the Center Campus and its facilities after being closed due to COVID-19 pandemic restrictions. We also act as a community sounding board for operations and future activities, and are working toward a sustainable Community Center Campus for all of our Gilpin neighbors. For the latest information about our efforts, and news about the Community Center, please check out our News section.
You can help us in our work by joining our volunteer efforts. We welcome your financial support with a donation to support our work.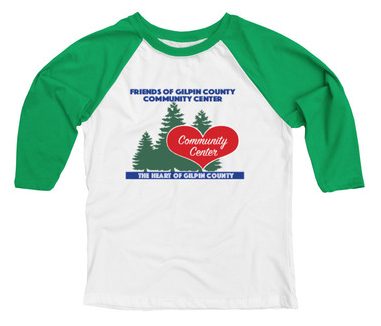 Friends Swag Available!
Show your support with a Friends' Shirt, baseball cap, beanie, face mask or mug! All purchases support our mission to ensure that everyone in Gilpin county will always have access to our Community Center.

Shirts are printed and shipped as soon as we reach our minimum order amount. Please be aware that there may be some delay until you receive yours since there is a minimum order the company must receive before they print and ship. You'll receive a shipping confirmation email when your order ships.
A Look at Our Community Center
The Gilpin County Community Center is a central institution in county life. It is owned and operated by the Gilpin County Parks & Recreation department and offers a wide range of recreational and social benefits to County residents.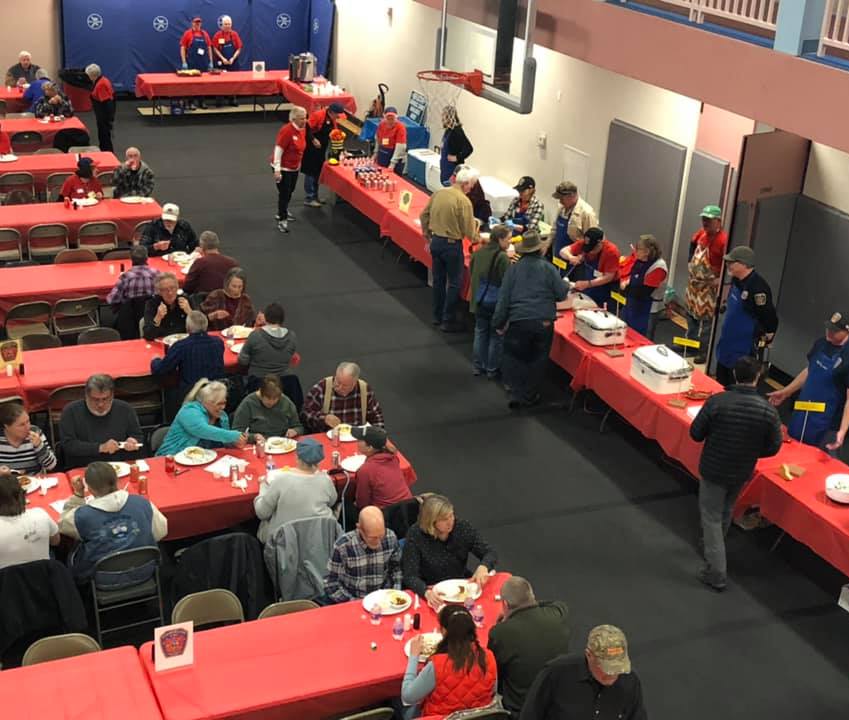 Our Hub for Community Events
The Gilpin Community Center Campus is the only area in the county able to support large community events, such as:
4H Club
The Community Garden
The Daddy-Daughter Dance
Easter Egg Hunt
Flea Market
The Gilpin County Fair
Gymkhana and other arena activities
High Country Auxiliary Chili Dinner and Silent Auction Fundraiser
Holistic Health Fair
Sports Tournaments
Winter Arts Festival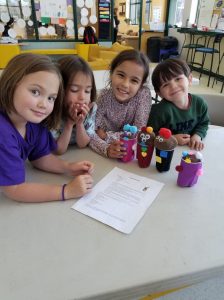 A Safe Destination for Youth and Teens
After-school camp, Friday camp, and the open basketball court have provided a fun and safe meetup space for kids since the Community Center's opening in 2003. For parents who work regular hours, the community center fills the critical after-school time gap.
Fitness Classes for All Ages
The Gilpin County Community Center offers a large number of fitness and exercise classes provided by expert trainers in our community, such as:
Acrobatics
Aquafit
Dance
Pilates
Senior Fitness
Swim Lessons
Taekwondo
Tai Chi
Yoga
Plus, an open weight room and exercise equipment allow county residents to work out whenever their schedule allows.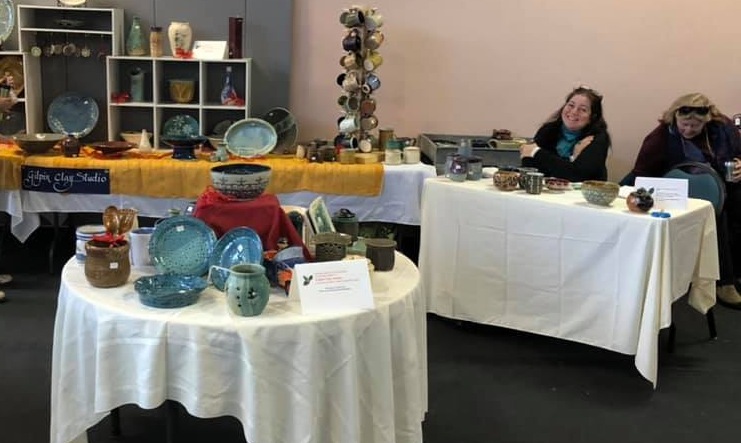 Hobbies and Crafts
The clay studio and kiln are critical for many of the county's local artisans. Hobby and craft classes allow the rest of us to tap into our artistic side.